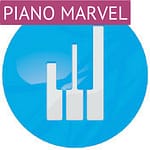 Piano Marvel is an amazing piano learning app (Windows, Mac, iPad) that has transformed the way my family learns and practices the piano.
The thousands of leveled exercises and performance pieces allow you to learn at your own pace with famous pop & classical music to keep you motivated. The instant feedback, music accompaniment, and tutorial videos make you feel like you have a supportive piano teacher with you at every practice!
Kate's Piano Marvel Links
For Piano Teachers:
I'm a Certified Piano Marvel Instructor, and I love using Piano Marvel with my family and students. It's an incredible way for anyone to learn how to play and practice the piano.
Keep reading below for an overview of what Piano Marvel is, and also for my Piano Marvel Quick-Start Guide.
Piano Marvel is a revolutionary piano learning app for all ages and all skill levels. This app will give you instant feedback, train you how to practice effectively, and motivate you to keep practicing. It can be used with a laptop (Windows or Mac OS) or iPad.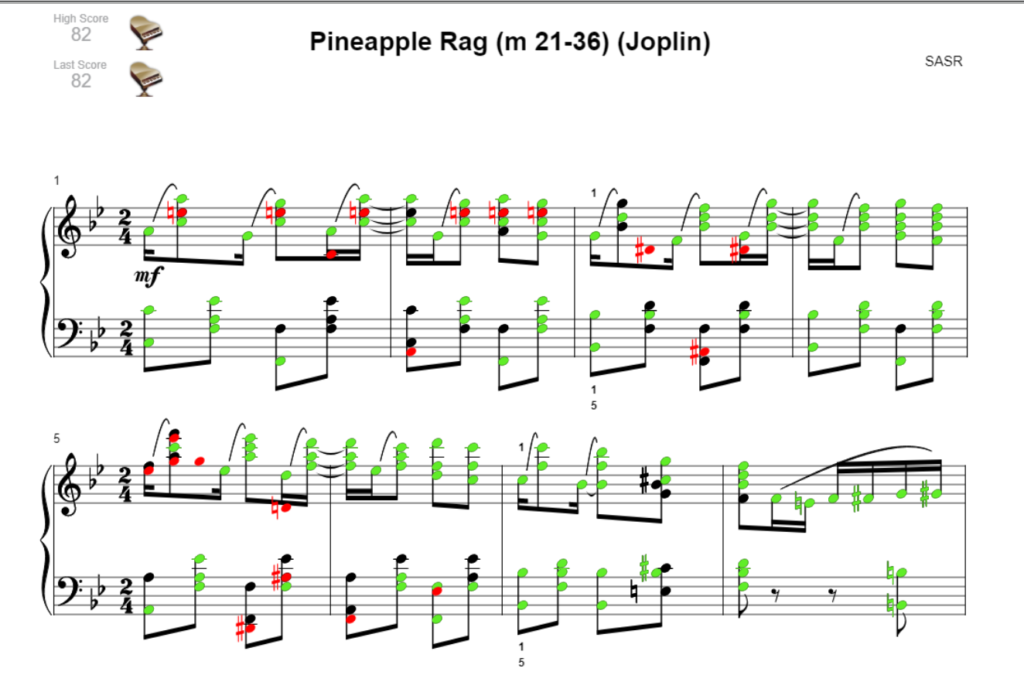 Assessment Mode
One of the best features in Piano Marvel is that you can see what notes and rhythms you played correctly or incorrectly and receive a score based on your performance. It's like having a piano teacher giving you instant feedback and motivation to keep practicing. This is if you have a MIDI keyboard or piano connected to your laptop or iPad.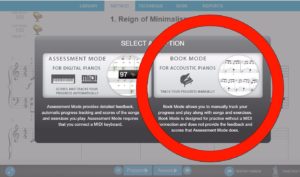 Book Mode
If you don't have a MIDI keyboard, Piano Marvel is still a great tool to use! One of my Skype students is using it regularly by enabling Book Mode. You just click "Complete" when you or your teacher think you've passed the song off.
Well-Rounded Piano Training
Not only that, Piano Marvel includes hundreds of ear training exercises, has a powerful sight reading tool, and trains you in all scales, chords, and arpeggios. If you use the Piano Marvel books, you learn the music terms, notes, and theory. If you choose to, you can get a solid piano education with Piano Marvel.
HUGE Song Library
There are well over 1,000 songs in the Library, arranged by Level (1-18) and Genre (Classical, Popular, Holiday, Christian & Gospel (including hymns), Jazz/Blues, Rock). You're sure to find something at your level that will get you excited about practicing the piano. Take a look at the searchable Library to see what songs you might want to learn.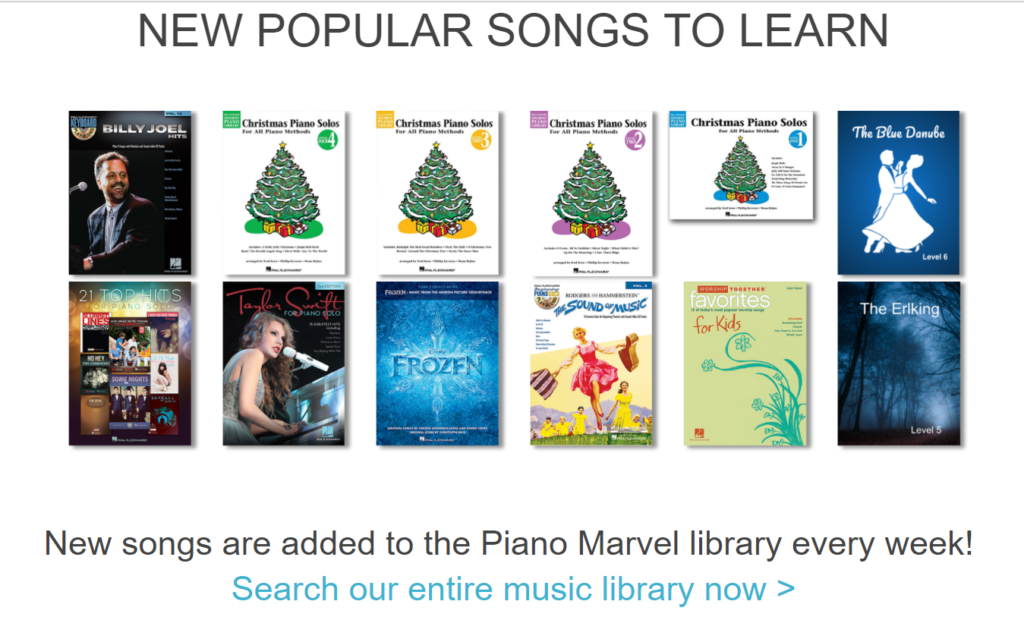 You can also read my tips on how to incorporate Library songs into your daily practice routine.
Other Instrument Pieces
I should also mention that Piano Marvel isn't just for the piano.
There are several guitar, drums, and bass pieces and a few ensemble pieces that include piano, drums, guitar, and/or bass. Type in "guitar" in the Title section of the Library, then you can see what pieces are available. I haven't taken advantage of the songs for other instruments, such as Tallamaiz, but it looks like a lot of fun for kids.
Also take a look at my Insider's Tour & Review of Piano Marvel, including pros, cons, and overview of teacher tools. Piano teachers, you'll realize that Piano Marvel is your dream tool.
The app is so versatile that it's ideal for:
Traditional private piano students (kids and adults) and teachers

Group piano classes (from elementary to university level)

Self-motivated kids and adults, who want a traditional piano education (from beginner with no piano experience up to advanced level): a private piano teacher is not necessary, but some guidance is recommended

Self-motivated kids and adults, who just want to learn how to play cool songs
For those wanting a step-by-step curriculum, there are a few different options:
Piano Marvel Curriculum, Levels 1-6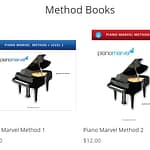 Each book costs $12 (I receive a small commission if you use my links, at no extra cost to you). Written by Aaron Garner, the founder of Piano Marvel. This curriculum makes up the Method and Technique portions of the app. There are six levels, starting from one-note songs eventually leading up to learning all the scales and the incredibly fast, challenging Flight of the Bumblebee Rock. Many tutorial videos and Theory pages are included. Some songs and accompaniment are definitely more for kids, and adult beginners might also find this curriculum slow-paced. Adult beginners should feel free to skip ahead and progress more quickly. I think all beginners would benefit from completing the Technique sections because of the beneficial ear training and technique exercises.
Alfred's Premier Piano Course, Levels 1-6
Piano Marvel has Levels 1-9 in the library, included in a premium membership. You'll also want to buy the actual Alfred books #paidlink (I always recommend having paper copies of your performance music; verify with customer support that you're getting the correct edition). This curriculum is also a good choice for kids. Your child would definitely need some guidance, but using Piano Marvel would making practice sessions more fun, motivating, and effective.
Alfred's Group Piano for Adults, Books 1 & 2; Alfred's Basic Adult All-in-One Course, Books 1-3
All of these are included with a premium membership. If you're doing the All-in-One Course, you should also buy the actual books (verify with customer support that you're getting the correct edition): Basic Adult All-in-One Course Level 1, 2, 3 #paidlinks. Using Piano Marvel with this curriculum will keep you motivated and provide instant feedback. This is an awesome option for adult group piano lessons.
Add Your Own Curriculum
Create/upload your own curriculum using songs in the Library and your own uploaded music. Then your students will have access to the books and bundles you create. In the Library, you can search for "BYU" and see the custom books that BYU has uploaded for their university piano classes. It's amazing how customizable Piano Marvel is.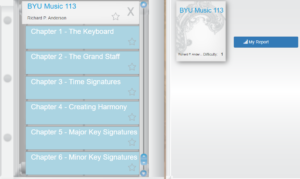 ---
Piano Marvel Quick-Start Guide
It literally takes one minute to sign up for a FREE account, with premium access for 30 days. You don't even need to put in any credit card information.
If you upgrade to a monthly premium account, you get 20% off the $15.99 monthly fee with promo code KATE (commission link). Automatic payments can be made securely with PayPal.