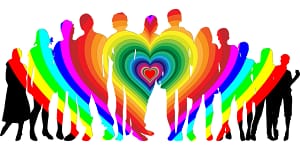 When we find ways (big or small) to help others, we teach our kids to love and respect others, and we also build family unity (not to mention helping to change our world for the better).
Here are some ideas to get you excited about serving as a family:
Family food drive: See how easy it was for my family to organize a neighborhood food drive.
Hot cocoa/lemonade stand: Donate the money to the Red Cross or other charity organization.
Take pictures of gravestones using the BillionGraves app so people can find their ancestors.
Rake/mow your neighbor's yard.
Pick up litter at the park: Make it a race to see who can get the most trash.
Donate books to your local library or children's hospital.
Make holiday cards for hospital or nursing home patients.
Donate clothes and toys to your local charity organization.
Make treats or a meal and take them to a family with small children.
Write thank you notes to your teachers.
Sort food at your local food bank.
Help a family who is moving.
Make a photo/remembrance book for your grandparents.
Look up local service opportunities on justserve.org.
Have everyone chip in some money to buy a goat for a child in Africa (they can start their own business and help provide for their family), or much-needed food and supplies. True Africa is an all-volunteer organization that my brother's family is heavily involved with.
Here's our family's favorite Christmas tradition: Go caroling to your neighbors. Our kids used to be embarrassed to sing for others, but now that we've done it so many times they actually love it!