I offer evidence-based coaching to help you improve your relationships! I can give you the support and tools you need to help you solve immediate issues, and you can also take one of my specialized parenting or relationship programs.
How to Handle Your Child's BIG Emotions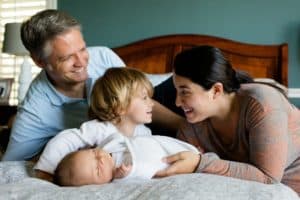 This program will give you the tools you need to handle your child's (or your teen's!) BIG emotions, like anger, sadness, and tantrums, and increase their emotional intelligence. Research shows that emotional intelligence is linked to higher grades, better relationships, better behavior, and higher social and emotional well-being in children. Using Dr. John Gottman's emotion coaching model, I will teach you the steps to become an emotion coach to your child so that you can help them manage their emotions and increase their emotional intelligence (and your own!). You'll learn about the main types of parenting styles and how they can affect the emotion management areas of your child's brain, we'll discuss easy mindfulness exercises you can do to strengthen emotional intelligence, and you'll learn how to implement emotion coaching into your parenting. You'll also get a chance to practice these skills with me so they become second nature the next time your child starts throwing a tantrum!
Recommended format: 2 one-hour sessions
Positive Discipline Parenting
I offer all of my Positive Disciplines classes as private coaching programs. Every week you will learn more tools and principles to help you transform your parenting, and we'll also have a problem-solving session to discuss your current parenting issues. You'll learn the "why" behind misbehavior and effective solutions, how to be both kind and firm, and how to increase cooperation. You'll be empowered to parent your child (or teen) successfully! This program includes content from the How to Handle Your Child's BIG Emotions program.
Recommended format: 6 one-hour weekly sessions
Revitalize Your Relationship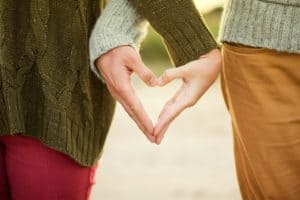 Let me teach you & your romantic partner how to strengthen your relationship, using evidence-based tools and strategies! You'll also get a chance to make weekly goals and practice important communication and conflict resolution skills in our coaching sessions so they become second nature.
Recommended format: 5 thirty-minute weekly sessions