Solving the Mystery of Parenting Teens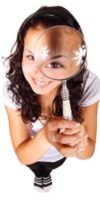 Positive Discipline Parenting Class & Support Group for Parents of Teens
Facilitated by Kate Chartrand – Certified Positive Discipline Parent Educator, Parenting Coach, & Add Heart Facilitator
Contact me if you're interested in hosting a 6-week class in your home or organization.
Understand yourself and your teen, and learn the tools you need to support your teen through this exciting but scary stage in life. You will learn important parenting principles of connection and communication through experiential activities and group discussion. You will soon realize that you're not alone in the parenting struggles you face, and you will finally get the help and support you need to parent your teen successfully!​
Understand the characteristics of the adolescent stage.
Learn how to connect and improve your relationship with your teen.
Learn and practice effective communication tools.
Find out how to motivate your teen!
Understand the "why" behind your teen's behavior.
Discover what "top card" you play when you're feeling stressed out, and the characteristics of different personalities.
Discuss ways to empower your teen regarding electronics, curfew, chores, sibling rivalry, parties, and other common issues.
Empower Yourself…Empower Your Teen!
This course is based on the Positive Discipline for Teenagers book by Jane Nelsen, Ed.D., and Lynn Lott, M.A., M.F.T., and the Solving the Mystery of Parenting Teens manual by Lynn Lott, Alicia Wang, and Kimberly Gonsalvez.
"As I have tested the concepts taught in this parenting course, I believe my biggest "AHA!" moment was realizing that the most powerful change has been in me. Having parented five children (two of them already adults and living away from home), I have experienced a lot of success as well as a lot of failure. Failure brings a desire to learn. Correctly putting the concepts into action requires both patience and humility. The irony is that by surrendering my pride, I have gained more control! I have more control over my relationships with my children as well as my own emotions.

Each week I learn more about myself as I study the chapters in the book and attend class. I surely don't feel like I have been a bad parent, because according to the book, I actually do a lot of things right! Nevertheless, every week I learn how I unknowingly sabotage my well-intended efforts, often reversing the effects of previous good parenting moments. The knowledge I have gained is liberating! The parenting successes I have experienced during the weeks of this course have given me confidence in the tools the course provides. I am slowly breaking old habits and creating new ones that work!"
"I loved the class so much... I will admit, I wasn't hip on the idea of role playing because it was out of my comfort zone and I didn't see how I could really "feel" like the child or the parent. However, IT WORKS!!! And it helped me understand! When we helped another parent with a problem at the end of class, it helped me realize there are other parents out there with kids just like mine and I was able to apply our group solutions at home."