Parenting Preschoolers Class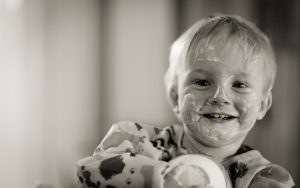 Positive Discipline Parenting Class & Support Group, for Parents of Kids Ages 3-6
Facilitated by Kate Chartrand – Certified Positive Discipline Parent Educator, Parenting Coach, & Add Heart Facilitator
Contact me if you're interested in hosting a class in your home or organization.
Positive Discipline classes stand out from other parenting classes because you "learn by doing" and supporting one another!
You have the opportunity to see, feel and think about your parenting world in a new way through experiential activities. Experiential learning allows you to incorporate new ideas and change behaviors that are not possible in other teaching styles.
The class also creates long-term support and weekly opportunities for learning, practicing, and group problem-solving. You'll learn and practice nonpunitive tools that promote healthy brain development and increase emotional intelligence. Make new friends and support each other through this tricky stage!
How to reduce power struggles.
How to raise children that are responsible, respectful and resourceful.
How to use Kindness and Firmness to create discipline that teaches.
The "why" behind your child's misbehavior and how to use effective solutions to reduce misbehavior.
Common-sense solutions to family difficulties such as bedtime battles, morning hassles, chores, homework, and sibling rivalry.
What the latest research in brain development tells us about raising emotionally healthy children.
Anger management skills for yourself and your children.
The power of Family Meetings and how to conduct them.
This class can TRANSFORM your parenting!
"This course turned my interactions with my kids totally around and gave me a new perspective on parenting positively, and empowering my children to become their own people. Can not recommend Kate enough!"
-Kira R.