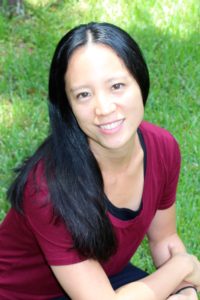 I'm a busy mom of 5 energetic kids, ages 6 to 16. I'm also a Certified Positive Discipline Parent Educator, and I'm happy that I can share how to be a positive, successful parent using the life-changing principles from the Positive Discipline philosophy by Dr. Jane Nelsen.
I am also an ACPI Certified Parenting Coach, helping parents develop personalized action plans and goals. For busy parents who can't attend my classes, I give personal sessions that cover the same material.
I've always wanted to be a good, successful parent. Over the years I went to many parenting classes and conferences, and studied various parenting methods. Our family adopted one particular discipline method for a few years that seemed to be perfect, a system based on rules and consequences. Our kids were well-behaved, respectful, and obedient.
But then one of our kids became a teen. And slipped into depression. Our "perfect" discipline system had backfired. Yes, it had produced amazing results short-term. But long-term? It had created resentment and a disconnect that was damaging our kids.
Thankfully, at about that same time I was blessed to learn about Positive Discipline, a parenting method by Dr. Jane Nelsen. The Positive Discipline method, along with my research of other methods that I hadn't known about before, helped me to realize that I had to completely change my role as a parent.
Instead of being the "discipline cop," handing out punishments or rewards for my kids' behavior, I decided to become my kids' teacher and coach, playing on the SAME team.
Of course, it's easier said than done. I was sold on the whole idea of solving problems as a team instead of punishing my kids, but the big question was HOW? It's taken some time, lots of practice and studying (and lots of mistakes), but I finally figured it out.
I want to share what I've learned with you. No matter what you or your kids are struggling with, you will get through it, and you can have success, peace, and even joy, in parenting.
In my study of parenting, I also discovered the power of mindfulness. Developing awareness of the present moment, your thoughts, feelings, and what is going on around you, can bring calm and happiness into your life. I'm certified as a Mindfulness Practitioner so I can help you implement mindfulness principles and tools into your parenting.
The final piece of the parenting puzzle was The HeartMath Solution, which teaches how to listen to the "still, small voice" or inner wisdom that is within each of us. I'm a Certified Add Heart Facilitator, and I am authorized to teach HeartMath tools in my parenting classes. Uniting the heart and the mind bring true peace and wisdom in parenting.
I'm also a Certified Piano Marvel Instructor. I believe strongly in the power of music and its unique ability to strengthen our brain and heart, strengthen our character, calm our emotions, and bring us closer to God. Piano Marvel, an amazing piano learning app, is the main tool I use to teach piano and bring the power of music into our home. I started teaching piano in 1994 and started teaching with Piano Marvel in 2010. I also play the organ for my congregation at The Church of Jesus Christ of Latter-day Saints and accompany our area-wide church choir. Even though I teach piano and recommend Piano Marvel to others, I am not accepting new students so I can focus on Parent Education & Coaching.
In 2001, I graduated from Brigham Young University in Math Education and taught junior high math until we started our family. Believe it or not, the principles of teaching math and piano apply well to Parenting and Parent Coaching, and have helped me to better understand my role as a parent, teacher, and coach.
I am currently pursuing a master's degree in Family Science through an online program at Concordia University-St. Paul.
I hope my site will help you learn how to be a loving, positive parent, help your child reach their full potential, and build a strong, unified family. We as parents have the power to change our world for the better!